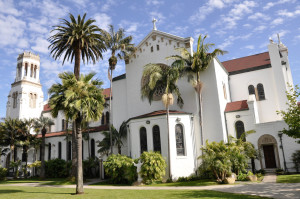 If you need to quickly get a Certificate of Status (a.k.a. Certificate of Good Standing) from the California Secretary of State and you are in the city of Santa Barbara or in Santa Barbara County, Hollywood Notary Dot Net provides fast, 2-day processing of Certificates of Status.
To fulfill your order for a Certificate of Status with the Secretary of State, we must make 2 trips to the office of their office in Sacramento. We place the order for the Certificates in-person, at their counter (the Los Angeles Office cannot issue these Certificates).
Once the Certificates are ready (generally on the following business day), we pick them up from the Secretary of State's counter.  Next, we ship the documents to you using Fed Ex Express.   We charge only $175 for this service (for all U.S. destinations; AK and HI are $20 extra).  Additional certificates in your order are only $75. To most major U.S. cities, you will receive the document by 10:30am the next business day after we ship the document (which will be 1 to 2 business days after your phone call to us).  To most rural places in the U.S., Fed Ex Express can deliver by 5pm the next business day.
Payment may be by U.S. Postal Money Order or by check from approved businesses.  You may also pay via Pay Pal using the button below (choose the quantity of Certificates that you want to order, to get the price:
To order your Certificate of Good Standing for your Santa Barbara business, please call David Ransom at (323)393-5822 to advise of your payment, and to advise of the name of the company that you need the certificate for, and the corporate or LLC number, if known.
Thank you for choosing Hollywood Notary Dot Net!